With its secluded beaches and beautifully intimate luxury resorts, Krabi has been attracting more discerning visitors as of late. We check in once again for a rejuvenating stay at the Tubkaak Boutique Resort. 
Back in the day, Krabi was to travellers somewhat of an in-between destination — a spot you set as your "home base", before branching out to the surrounding wonders of Phuket or Koh Phi Phi. However, Krabi's tranquil beaches have been attracting more attention as of late, drawing in an affluent clientele of travellers looking for both adventure and a restful getaway. Whether you're planning a rock climbing trip with the girls, a fan of snorkelling, or simply looking for a peaceful holiday spot untainted by excessive tourism, Krabi has you covered. On a recent trip to the tropical haven, Prestige revisited the rustically charming Tubkaak Krabi Boutique Resort. Here are our thoughts on our stay.
The Look
Bordering one of Thailand's most stunning beaches, The Tubkaak Krabi Boutique Resort sprawls out before the Hang Nak Mountain, with front-row views of the magnificent Hong Islands and Andaman Sea. Surrounded by lush forests, the setting is about as tropical as you can get — Tubkaak is very much a far-flung paradise, located half an hour away from Krabi town, and built to accommodate the forests that cradle it. Old coconut trees are used as pillars, while wooden flooring, teakwood doors, and delicate handicraft give the interiors a touch of warmth. 
Drawing inspiration from Thai southern architecture, expect contemporary Thai design styles, with tasteful nods to traditional aesthetics. Curved roofs rise above a vibrant canopy of green, while inside the property, guests are greeted by a series of contemporary rooms and spacious villas, nestled amidst the surrounding nature. 
The Feel
The Tubkaak Krabi Boutique Resort comes complete with 59 rooms, each with its own modern design flair. Rooms range from the classic Garden, Superior, and Deluxe options to more spacious Seaview rooms and suites, as well as pool villas with private plunge pools and hot tubs.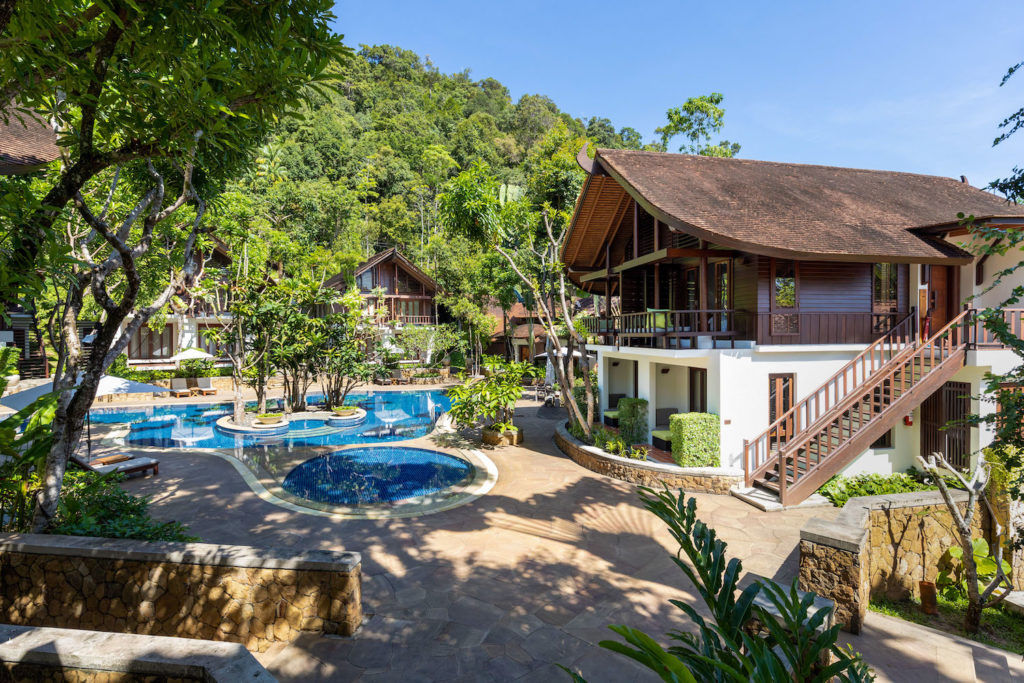 Though most recommended as a romantic getaway destination, the resort does accommodate larger groups of travellers, with a Tubkaak Suite decked with two bedrooms, a living room, private swimming pool, jacuzzi, and sauna. Facilities-wise, guests at the resort can indulge in the perks of having a full-service spa on the grounds, along with an outdoor free-form swimming pool with jacuzzi, a gym, and a library.
The Taste
The last time we checked into The Tubkaak Krabi Boutique Resort, we were paying a visit to The Arundina Restaurant — the resorts' highlight dining destination, helmed by none other than superstar chef David Thompson. For our visit this time round, the resorts' gourmand options, once again, do not disappoint. The Arundina continues to provide sumptuously authentic Southern flavours, defying expectations from its open-air, beachfront venue. We've got a soft spot for the deep-fried shrimp (served with Garuda leaves, of course), though the classic five spice eggs will always have a special place in our hearts.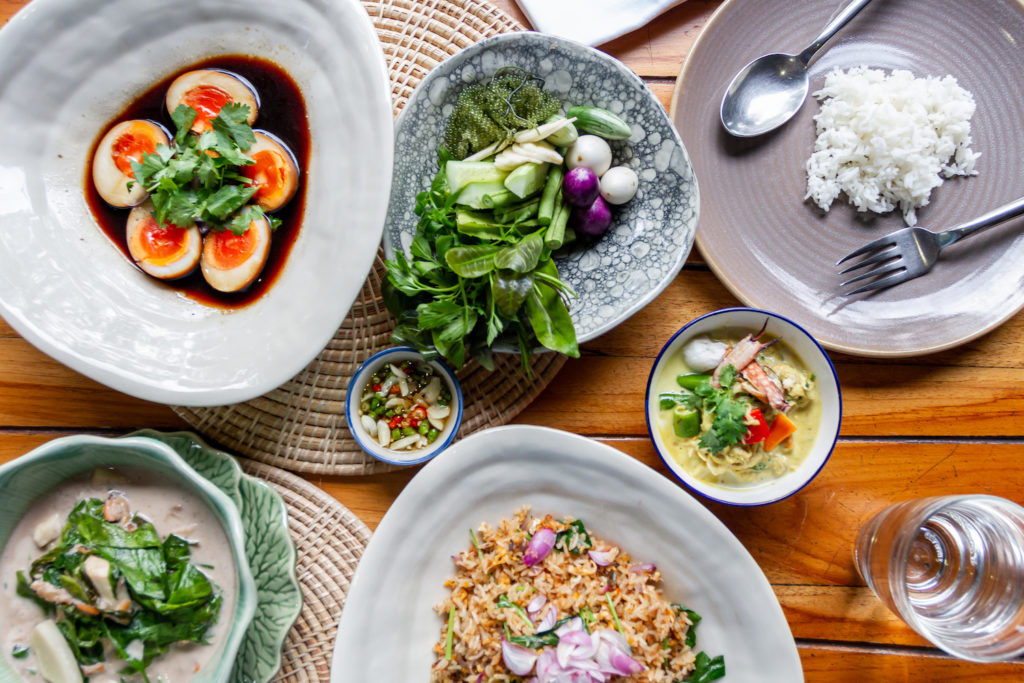 For those looking to try Western dishes, Di Mare trattoria serves up hearty portions of pizza, as well as dishes that put the spotlight on Italian flavours and fresh seafood. Even the room service menu is surprisingly delightful — we highly recommend the Roti, if you're looking for a quick snack to fill you up during the day. 
The Adventure
While there is plenty within the resort to keep you occupied, if you have a preference for thrilling adventures, do not fret — there is much to see and do around The Tubkaak Krabi Boutique Resort. Meeting the needs of the discerning explorer, the property provides excursions to nearby islands, as well as trips for fishing, kayaking, scuba diving, snorkelling and more. If you're looking for more land-based fun, there's even the option for mountain cycling, as well as a golfing course nearby. 
As to be expected, we opted to spend most of our time at the L'escale Spa. Nestled amidst the trees, each treatment room has been uniquely designed to resemble natural cocoons, while the extensive spa menu offers a blend of Thai therapeutic healing, as well as modern approaches to stress relief, sunburn recovery, and improved circulation.  
To find out more about The Tubkaak Krabi Boutique Resort, visit tubkaakresort.com.